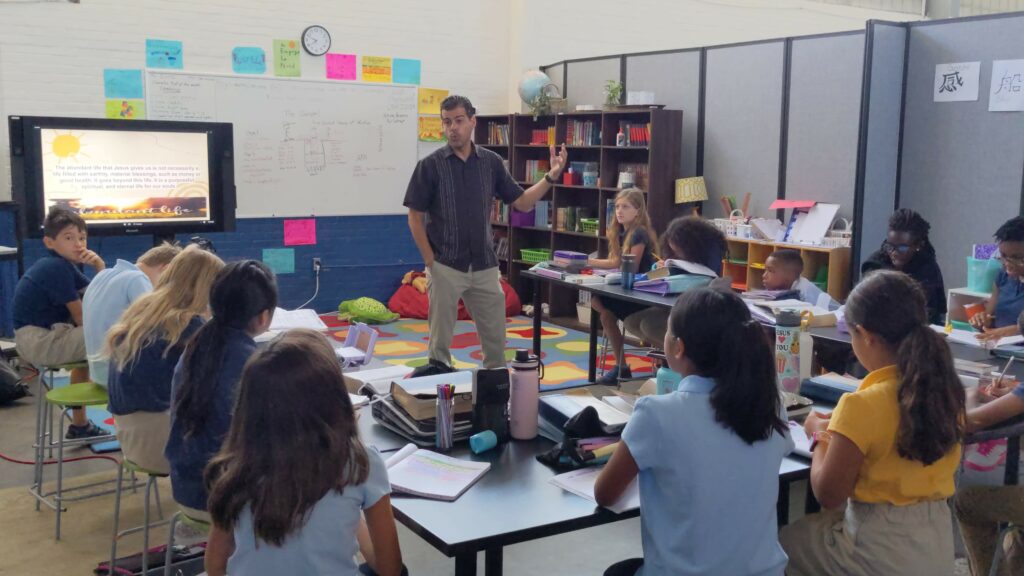 Mission
In partnership with parents, CBA exists to inspire world changers through Christ-centered, intercultural, immersion-based education.
Location
5032 Lackawanna Blvd, North Charleston, SC 29405
Description
CBA is composed of a play-based, language immersion early childhood program and a project-based, language immersion elementary and intermediate program. CBA also offers several language immersion extracurricular activities as well as online language tutoring.
Accreditation
CBA is currently a member of the Association of Christian Schools International and is in candidacy for accreditation. Accreditation is a 4-year process that will be completed in the Fall of 2023.
Faculty and Staff
CBA has over 50 faculty and staff members who come from 10 countries. 76% Hispanic, 14% Caucasian, 6% Asian, 4% African-American.
Student Body
CBA serves students throughout the Greater Charleston Area (Folly, John's Island. Wadmalaw, James Island, Sullivan's Island, Daniel Island, Mount Pleasant, North Charleston, Park Circle, West Ashley, Ladson, and Summerville). Students come from more than 10 different countries. 50% are Caucasian, 28% Hispanic, 12% African-American, 6% Multiracial, and 4% are Asian.
Curriculum
Please click here to read an in-depth explanation of our project-based, Christ-centered, language immersion approach to schooling.
Extra-Curricular Activities
CBA offers a home-school partnership, online tutoring (KOM), Mandarin, soccer, football, wrestling, basketball, dance, karate, piano, and violin classes. Children who do not attend CBA can still apply to attend our other activities.
Governance
CBA is a 501c3 Religious, Education Non Profit (EIN 82-1567491). The school is led by a volunteer board of directors who operate according to a Carver's Policies Governance model. This model empowers the board to hire and support the Head of School and assist in setting vision and fund raising. The Head of School is the executive director of all operations.