Changing your child's life trajectory

Inspired By Excellence & Innovation
In partnership with parents, CBA exists to inspire world changers through Christ-
centered, intercultural, immersion-based education.
Making a Difference!
Charleston Bilingual Academy is a preschool through elementary language immersion school located in North Charleston, SC, offering Spanish and Mandarin language programs for students starting at 20 months old through 5th grade. Kids on Mission is our virtual language tutoring program. We also provide hybrid opportunities mixing virtual and on campus options. You can view our program costs here.
Research shows that children only have until they are about 7 years of age to acquire languages at a native level. We also know that children who learn two languages are more capable of learning additional languages.
Bilingual children demonstrate higher proficiencies in English, Math, and critical thinking. Providing such a gift to your children opens countless doors for their lives, and we believe it is one of the first steps to inspiring our children to become world changers.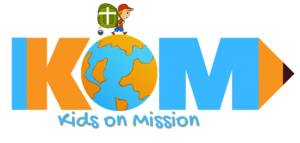 Get involved with Online Tutoring Sessions!
Kids on Mission (KOM) is excited to offer Christ-centered Spanish and Mandarin immersion virtual tutoring to students from 3 years old to adults! KOM teachers teachers love the Lord and clearly infuse this love into each small-group class, with each student, in dynamic language interaction according to fun themes.
Are you inspired? Inspired to give your child an intercultural education? Perhaps you're inspired by the teachers who love your child. We are.
One thing is clear, we are inspired by God's call to grow. To grow world changers. To grow opportunities throughout our community. To grow our school.  But we can't do it alone. We need you to join us in prayer. Partner with us. Tell others about the growth your child has made.
Currently, our families want to see CBA grow through 8th grade. What we offer is unique. Not only are we offering language immersion, we are doing it through a Christ-centered lens that encourages our children to love their neighbor of any culture, know God's great love, and ask questions.
Since 2017, we have raised $440,000. $100,000 has been reinvested into facility renovations (including our new basketball court!) The remaining $390,000 are earning interest in our building fund. We are praying this year that God will provide anchor donors to cover $2 million toward the $3.5 million elementary wing that we have designed. for our larger campus plan located at Friendship Baptist Church.
All gifts are tax-deductible.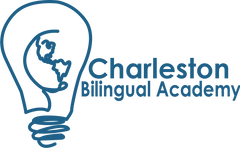 We're inspiring world changers in our community.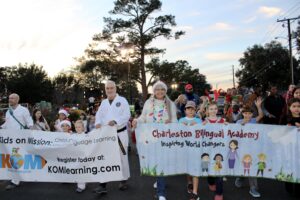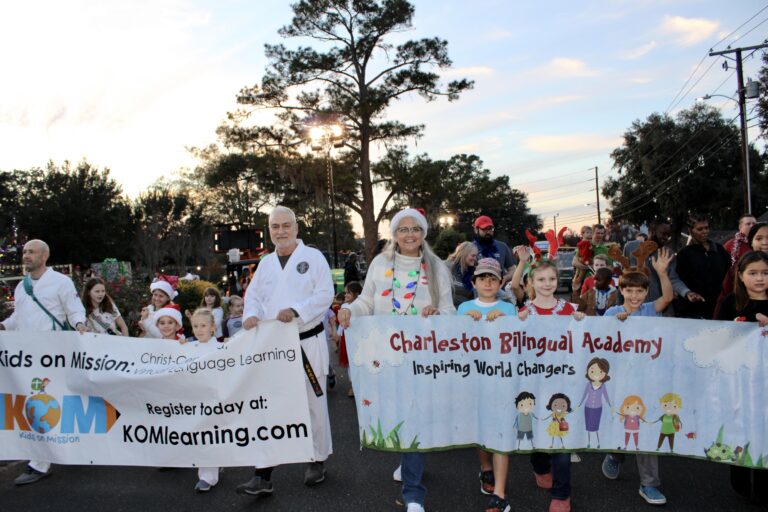 Email Newsletter
Please see the detailed email that CBA received from The City of North Charleston about the upcoming Christmas Parade.  Happy Holidays! Attached is a lineup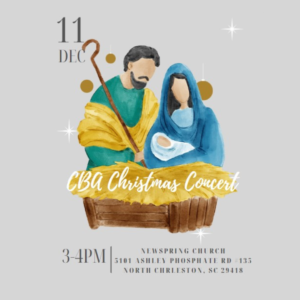 Email Newsletter
DATE: Sunday December 11, 2022 LOCATION: NewSpring Church TIME: 3 – 4pm  COST: FREE but must RSVP HIP-HIP HOORAY!  It's almost Christmas! We are excited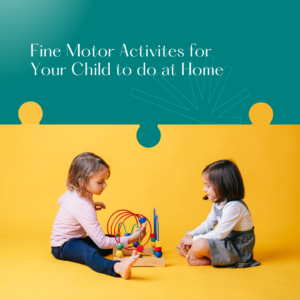 Email Newsletter
Please bear in mind that if children learn to open packaged food on their own, manage zippers, etc. you are helping them gain fine motor
INSPIRATION IN THE MAKING
Charleston Bilingual Academy is devoted to excellence in teaching, learning, and developing immersion-based education for your child every day.
Christ-Centered – learning to love others just as Jesus loves us.
Intercultural Education – powerful mission of "Inspiring World Changers".
Core of Education – inspire children to change their world.

Are you ready for your child to be a World Changer? Register your child to attend Charleston Bilingual Academy today.
Charleston Bilingual Academy admits students of any race, color, and national or ethnic origin and otherwise admits students in compliance with applicable law.