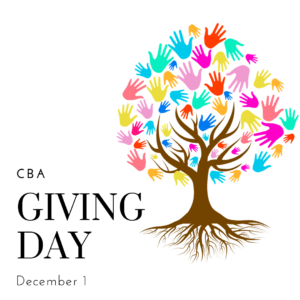 Dear CBA parents,
Fall is upon us! And fall is a time of year to count our blessings and share our blessings. As I count the blessings I see in and at CBA, I would like to invite you into an opportunity to share blessings through our fall fundraiser. As I mentioned in a communication at the beginning of the year, the school does not have expectations for extra payments outside of uniform, tuition and fees and field trips. However, we make known other needs and opportunities, such as pack the pantry and class gifts for teachers. As much as anyone, I understand that at any given moment some families are in a season where they cannot give more than they already do while others can donate. I have personally experienced both seasons during my tenure at CBA. It is my conviction that God stirs in each of us when and how much, and ultimately He always provides in such a way that the giver gets cheer and Jesus gets the glory. 
As you are aware, tuition covers basic operations but does not cover capital projects. It is a huge testimony to the whole CBA family that we accomplish our mission at 1/4 the costs that a public school incurs. We invite you to watch the video below, in which you will hear about the need to help cover the $300,000 in costs for the security upgrades on both campuses, which are vital to the safety and security of the precious children God has entrusted to our care. Regardless of whether you can give in this season, thank you for praying with me that God will gloriously provide.
Inspiring World Changers together,
Nathan Johnson Ed.D.
Charleston Bilingual Academy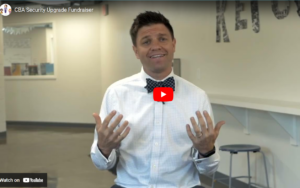 CBA is entering a new phase in its history! We completed the renovation of our new elementary/middle school campus at Holmes Avenue Baptist in Park Circle and implemented significant security upgrades on both campuses. Praise Jesus! We raised $1,650,000 for the renovation without conducting a capital campaign, which is unheard of in the private school world. We are beyond grateful for God's incredible provision and the generosity of donors. We still need to raise $300,000 for the security upgrades that we installed this past summer.
As you consider giving to charities at the end of the year, we ask that you prayerfully consider giving on our 9th birthday, December 1, for CBA Giving Day. Your gift is tax-deductible. Also, if you know of donors who may be interested in giving a substantial gift to the school (grandparents, employers, etc.), please connect them to our headmaster, Dr. Nate Johnson.
You can give securely through this page, via Venmo (@charlestonbilingualacademy), or by check to Charleston Bilingual Academy.
Please see the abbreviated list of items you might want to adopt
Perimeter Fencing – $70,000
Fire suppression –  $170,000 (+$75,000 gift from Chandler Construction)
Maglocks, panic buttons, and door alarms – $15,000
Anti-ballistic 3M film for doors – $7,500
Video surveillance and internet upgrades – $25,500
Cyber security (cloud-based server, Microsoft package, firewall) – $5,500
New storefront door at FBC – $3,000
Pedestrian sidewalk at HABC –  $4,000
LED classroom lights – $40,000 (DeLoache Family Foundation)
Water fountains – $5,000
Picnic tables – $800
New soccer goals – $400
Internet wiring at HABC – $3,000
Repair roof – $71,000
School furniture – $10,000
Whiteboards – $250/ea
Plumbing – $60,000
HVAC – $262,000