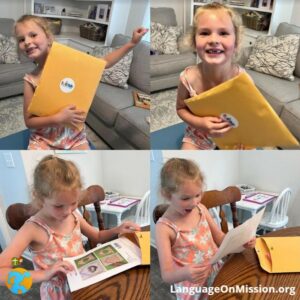 The LOM Prize Packets are here and we're soooo excited! 
 We need to know by TODAY if you want one so that we have time to print it and send it home with your child this week.
What is a Prize Packet? It is alllll the printed crafts and activities that correspond to our summer Spanish children's classes. It's a great way to get them engaged and extend the learning time beyond the live class. And it's
 only $10!!!
 Save yourself some time and have us do the printing for you. 
  Add one to your cart 
here
!