There is a crisis – a water crisis! Water is one of the most precious resources on our planet. CBA 5 & 6th grade students have been learning how the access to safe water for everyone is a real need for real people. They have been doing real work to learn how they can play a part in helping solve this crisis. They researched; they visited WaterMission; they created ads to raise awareness. (Take a look at the winning advertisement totally student created below)
Now they invite YOU to join with them in two ways:
1.   Water Crisis Day, Wednesday, March 22. At morning assembly Grade 5 & 6 students will teach the elementary students about the water crisis. At lunch time students will be able to purchase lemonade and water balloons during recess for $1 each. There will be water balloon tosses and a water balloon fight (students against the teachers)! Students should plan on bringing $1 bills or quarters. (Bring exact amount – no change will be given) All the funds raised will go directly to Water Mission.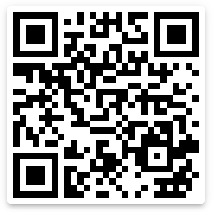 2. Join the CBA Walk-for-Water Team! Use this QR code to sign up your family to join CBA at WaterMission's Walk-for-Water event. When you register, make sure to join the "Charleston Bilingual Academy Team." The walk will be on Saturday, March 25. If you want to make an additional donation to WaterMission, you may do so when you sign up to walk. 
Watch the video below created by CBA students!