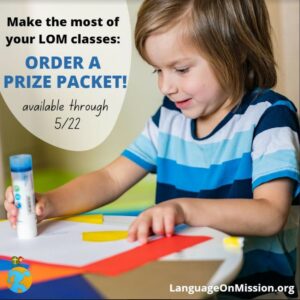 Thanks to all who registered for Language on Mission's summer Spanish and Mandarin classes during the flash sale last week! 
It's not too late to register
, and the more classes you buy, the higher the discount you get! 
When you register for kids' Spanish classes, you automatically get access to printable activities and crafts that correspond to each lesson! You can print them yourself, or for just $10 we will print and organize everything for you in a "Prize Packet".  
Please purchase yours by 5/22
 to give us time to print them and send them home in your child's backpack (can't get more convenient than that)!