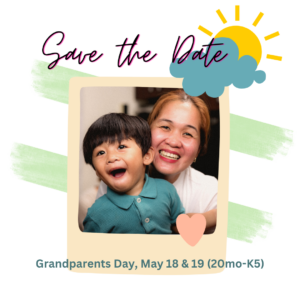 Grandparents Day for 20mo-K5: Thursday & Friday, May 18-19 
Parents and grandparents are invited to come join us in celebrating Grandparents Day! You will get to see what your (grand)children have been learning this year. You won't want to miss this opportunity to celebrate with them all that has happened this year!
Click here for all of the details.